The Top 10 Underrated PS1 Games
Among the greatest consoles of all time, the PlayStation One not only stands out for its awesome library of games but also the sheer size of said archive. Debuting in 1994 in Japan, the PlayStation One was born out of Sony's failed partnership with Nintendo and represents the company's first foray into home video game systems. To call it a success would be an understatement – with over 100 million units sold, the PlayStation One is bested only by its successor, the PlayStation 2, in Sony's corporate history.
And with so many games it is only natural that a few get lost in the shuffle of the Final Fantasy VII's and Metal Gear Solids. Indeed, when you glance at the release lists for the original PlayStation, one thing becomes immediately apparent: Developers and publishers were more than enthusiastic about this system and gamers, will reaping the rewards of this emotional tidal wave, could not help but get lost in the sea of releases.
This list compiles the 10 top underrated PlayStation One games and features some titles you may have heard of and missed out on or some obscure games you've never imagined existed. One thing is certain: These games are stellar titles that deserve a play.
10. Omega Boost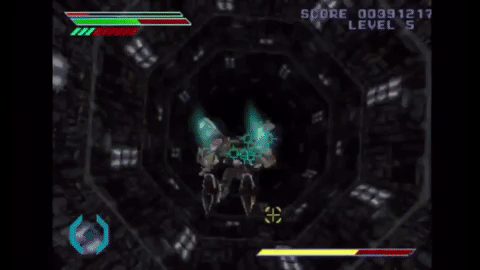 Released worldwide by Sony Computer Entertainment in 1999 and towards the end of the PlayStation One's lifespan, Omega Boost is an insane 3D shoot 'em up from Polyphony Digital that features some of the best graphics ever seen on the old PSX. Sporting mech designs from Shoji Kawamori of Macross fame, Omega Boost features old-school shmup gameplay in that enemies attack the player in waves and patterns. This style of play is likened by some critics to Panzer Dragoon Saga's idiosyncratic execution on the Sega Saturn. Omega Boost also stands out in Polyphony Digital's oeuvre as the only shoot 'em up, most of their games being racing simulators and most notable among them being the iconic WipeOut. While only receiving average reviews upon its release, Omega Boost has since gone on to become a cult classic and very much appreciated among Japanese shoot 'em up fans.
9. LSD: Dream Emulator
Developed and published by Asmik Entertainment in 1998 and released only in Japan, this weird as heck game lives up to its title and purports to be a single-player exploration game but is really an experience entirely unto itself. Initially thought up by Japanese artist Osamu Sato, who rejected games as a concept and wanted to instead make some sort of art through the medium of gaming. The game drew upon the dream diary of Asmik employee Hiroko Nishikawa and represents over a decade of these logs. The book was released alongside excerpts from the diary as well as a special soundtrack. The game is currently popular among Let's Play streamers who have imbued it with a kind of cult-like status. Probably one of the strangest games ever, any Let's Play video will immediately give you some sense of how otherworldly this title is. But that's what makes it what's up – and earns it a spot on this list.
8. Creatures
An old series on the PC, Creatures for the PlayStation One came from developer Elo Interactive and was published by Swing Interactive Media in December 2001 and boasts of Pokemon-like gameplay that tasks gamers with raising one of the titular creatures, known as norns in game. But in execution the concept is more akin to Pokemon. That means players have to monitor their Norns' health, eating habits, sleep, etc. A charming game overall and one that is of relatively little consequence in terms of enemies or other perils – this game is all about what you make of it.
7. Blaster Master: Blasting Again
The fifth game in the long-running series, Blaster Master: Blasting Again dropped in the year 2000 and is a 3D platformer that puts players behind the controls of a all-terrain combat vehicle known as the SOPHIA J-7 which the player uses to explore caverns to locate and stop the advance of the Lightning Beings. As in the original NES classic, there are occasions when the player will need to leave the SOPHIA J-7 vehicle and go on foot to explore the caverns. As you move through the game you earn upgrades for both the player character and the SOPHIA J-7 vehicle. An awesome follow up to the original, Blaster Master: Blasting Again includes a number of elements from the novelization of the game found in the Worlds of Power series published by Nintendo.
6. Monkey Hero
Developed by Blam and published by Take Two Interactive this single-player role playing game launched in 1999 in North America and Europe and sports gameplay inspired by Nintendo's the Legend of Zelda series and Square's the Secret of Mana. For those unfamiliar with those titles, which are probably few in number, action role playing games often emphasize exploration and real time battles over turn-based combat and heavy narrative like in traditional RPGs. Monkey, the titular hero of the game, is no different in this regard as he sets out on his quest to defeat the Nightmare King. Played out in the form of a storyline, Monkey Hero features a huge, detailed play area and beautiful graphics. Arriving towards the end of the PlayStation One's life, Monkey Hero never had a chance to stand out – until today.
5. Battle Hunter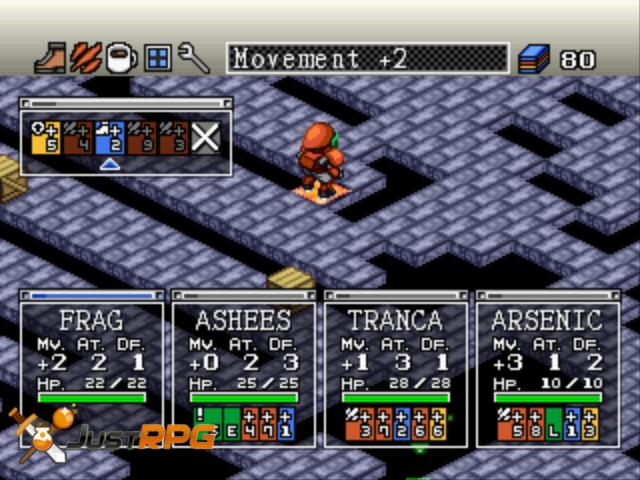 A tactical role playing game with a distinctively anime style, Battle Hunter landed on the PlayStation in 1999, as did many titles on this list, and was a part of a series of budget games called SuperLite 1500. The player controlled hunter character competes with three others in a quest for a relic. The game uses randomized numbers as in traditional RPGs but also features tile-based movement as in Final Fantasy Tactics. Typically these relics are searched for and retrieved from randomly generated grids, meaning Battle Hunter has huge levels of replay for those gamers looking for a tactical RPG fix. There is also a card system, something that was more typical on portable systems of this era.
4. Eternal Eyes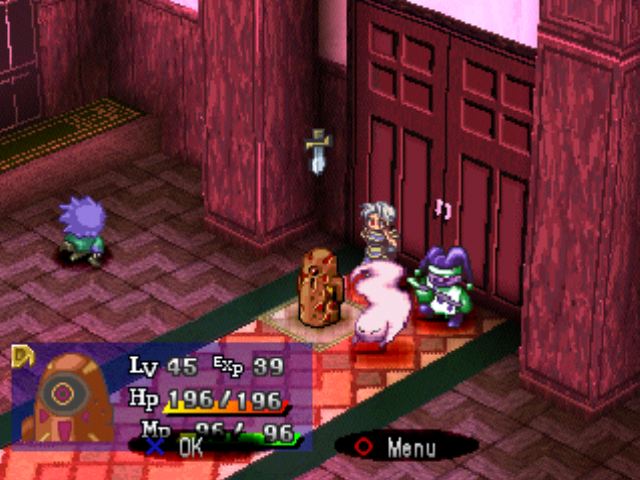 A more barebones version of Tactics Ogre or Final Fantasy Tactics, Eternal Eyes from Crave Entertainment that involves managing your "pappits" – creatures that can be imbued with special abilities – and strategically defeating challenges as they arise. One interesting feature of this game's battle system is that if your pappit should happen to fall on the battlefield, they can be resurrected, albeit without their leveled abilities. In essence this means you have to start from scratch if a pappit dies and that makes the game's otherwise anodyne presentation somewhat more challenging. Receiving lukewarm reviews upon its launc, Eternal Eyes is nonetheless a charming diversion and a less esoteric version of the tactical RPGs gamers love on this system.
3. Tail Concerto
An action adventure platform game from developer Cyber Connect and published by Japanese games and toys giant Bandai, Tail Concerto is a steampunk fantasy world populated by anthropomorphic dogs and cats. The story follows the tale of Waffle Ryebeard, a dog in pursuit of the sky pirates known as the Black Cat Gang that wants to steal a series of magical crystals to put towards nefarious purposes. This game was beautiful and airtight in terms of gameplay upon release and critics showered it with praise. Sadly, gamers did not do the same with money and the game's sales ended up disappointing publisher Bandai. Though debuting in 1998 in Japan, it came out quite late in 1999 in North America and Europe – a factor that certainly didn't help it at all.
2. Evil Zone
A fighting game developed and published by Titus Software for the PlayStation in 1999, Evil Zone boasts a roster of 10 characters and features several different play modes such as story mode, arcade mode, versus mode, practice and survival mode. This game features a very involved story mode, with each of the 10 characters having their own unique narrative. In addition, Evil Zone stresses its accessibility in terms of welcoming newcomers. Rather than confusing players with daunting fighting systems, Evil Zone keeps it as casual as possible while still maintaining a great level of engagement that keeps players coming back for more.
1. Team Buddies
A shooter video game released for PlayStation in September 2000, Team Buddies was developed by Psygnosis Camden Studio and published by Midway Games in North America and Sony Computer Entertainment in Europe. It is a multiplayer tactical shooter sporting some of the best graphics we have seen on the PlayStation. Heck, with visuals this bright it gives the Nintendo 64 a run for its money. And with insanely addictive multiplayer gaming, it is a real shame this title came out late in the system's life, otherwise we could see it really being a hit with gamers. There are deathmatch, domination, capture, and bomball gameplay modes, each offering their own unique twist on the simple formula that is reminiscent of the old Atari game Tanks.