Retro Games Show Their Incredible Staying Power
It's hard to pinpoint one specific reason why we love retro games.
Sure, many of us love the simplicity of the games, with their pixelated characters and often very little backstory to distract from the action. Others find these older games more challenging, while some of us are drawn in by the nostalgia factor, and the hundreds of hours of memories embedded in our favourite games. And, let's face it, some of us are just into the often cheaper cost.
But, how many of "us" are actually out there? Have you ever wondered how many of the wider gaming community are specifically into retro games? A recent research project by Currys PC World might have uncovered some answers. They looked into British gamers in detail, and found some interesting insights about the gaming habits of various types of gamers. Of course, retrogaming is our thing, so we wanted to know more about the retrogaming community in the UK.
Read on to find out what they've discovered.
Retro returns in Mario Kart and Pac-Man
The research by Currys PC World suggests that retro has returned to popular gaming in a big way. The company looked into the top ten, all-time most popular games of recent years, namely: Grand Theft Auto, FIFA, Call of Duty, Mario Kart, Minecraft, Overwatch, Pac-Man, Tekken, Witcher and Warcraft. The eagle-eyed among you might've spotted two of the most famous retro games of all time – Mario Kart and Pac-Man.
The company gathered data from the YouGov Profiles tool (a database of 330,000 GB citizens), a Twitterscrape and Google Trends to paint an interesting picture of the current UK gaming landscape. Using these tools, they found that retro games – in particular Pac-Man and Mario Kart – have found brand-spanking new audiences, and have steadily increased in popularity over the past few years.
Pac-Man rules Twitter
Pac-Man performs surprisingly well on Twitter compared to the other top games measured. The ghost-gobbling classic commands the sixth highest figure for potential impressions on Twitter in the years measured.
Between 2014 and 2016, the game had 3.5 billion potential impressions, only beaten by big-name games such as Call of Duty (7.2 billion), Minecraft (13.5 billion) and FIFA (32.7 billion). Pac-Man reached 1 million potential Twitter impressions in January 2014, 110 million in May 2015, and hit an impressive 2 billion potential impressions in 2015 overall. The game also had the third highest number of average monthly searches on Google in 2017, at 246,000.
The data also looked into the audience demographic of the game, giving us a chance to compare ourselves to all the other Pac-Man fans out there. Unsurprisingly for a game released in 1980, almost half (49%) of Pac-Man's audience are aged 35 and above. What caught our attention, though, was that their next highest audience (27%) were aged 17 and below, showing that new audiences are giving the old classic some love.
Interestingly, although created specifically with women in mind, Pac-Man doesn't do well on their gender demographic, with a 70:30 split in favour of males. Although this still means it had the third highest percentage of female tweeters across the ten games (beaten by Minecraft and Warcraft in first place, and Tekken in second), we would still have expected the split to be more even. Why it's not is up for discussion.
Mario Kart delights young players
Now let's turn to Mario Kart, which has seen the largest increase in Twitter mentions over the past three years (alongside Tekken which has shown a similar increase). The retro game has seen 13.4 billion Twitter impressions in the years measured, which means it beats some of the newer games including Overwatch (2.3 billion), Warcraft (2 billion) and Witcher (1 billion).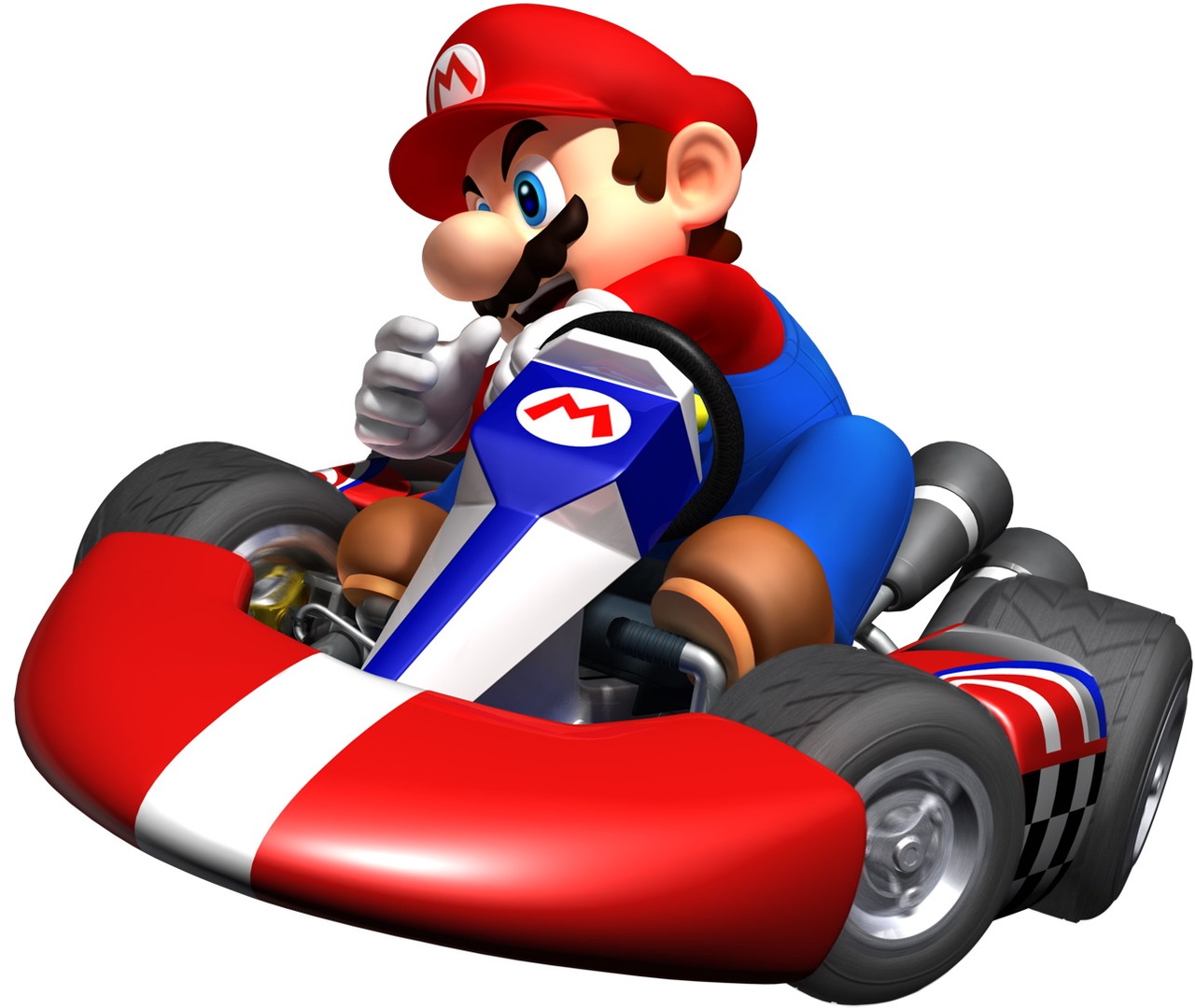 Since November 2015, Mario Kart has seen a minimum of 1.5 million potential impressions on Twitter every single day. Mario Kart hit a peak of 2.4 million potential impressions in January 2014, 12 million in January 2016, and had an impressive 1.48 billion potential impressions in 2016 overall. The Mushroom Kingdom-based game also had an average of 27,100 monthly searches on Google in 2017.
Interestingly, Mario Kart's biggest audience weren't even born when it was first released in 1992. In a reversal of the Pac-Man trend, Mario Kart's largest user base on Twitter were aged 17 and below (34%) while its second largest were aged 35 and above (28%). Looking at gender, the game had a 73:27 split in favour of males, although this does still put it in fifth place in terms of gender equality across the ten games analysed.
The Future: Unlocked
With Mario Kart and Pac-Man commanding a collective total of 1.5 million tweets in the UK over the past three years, it's clear that retro games still have a special place in the hearts (and Tweets) of avid gamers. Transcending generational boundaries and bringing families together, Mario Kart and Pac-Man continue to provide us with plenty of nostalgia-infused, action-filled entertainment.
As the years go by and the gaming landscape inevitably evolves, data from Google, Twitter and YouGov would all suggest that retro games are here to stay for a good long while. And we couldn't be happier.