5 Things You Didn't Know About: Nintendo
The makers of some of the world's most iconic titles, Nintendo's history is longer than the video game industry itself.
Makers of the Switch, Wii, SNES, and NES, Nintendo thrive off of doing things a little bit differently (and somewhat better) than their competitors.
Credited with single-handedly resurrecting the home console market with the release of the Famicom in 1983, Nintendo's innovations rarely rely upon cutting-edge technology but instead the company's ability to intuit the next big thing in gaming. From platformers in the 1980s to motion controls in the 2000s to a hybrid home and portable console today, Nintendo keeps one step ahead of its competition through its more savvy approach to gamers and gaming which is probably why, in the minds of many older gamers at least, Nintendo is video gaming.
We found five facts about Nintendo that you might not know. And here they are…
5. Game Boy Created by a Janitor
The legendary Game Boy, one of the most successful systems in history, was developed by a janitor who rose through the ranks after the successful development of Donkey Kong and Metroid. Eventually coming up with the Game Boy concept, Gunpei Yokoi would also be associated with the Virtual Boy. The failure of this second system dented the career of a promising Nintendo employee who was hit by a car after a minor accident and killed.
4. Over 100 Years Old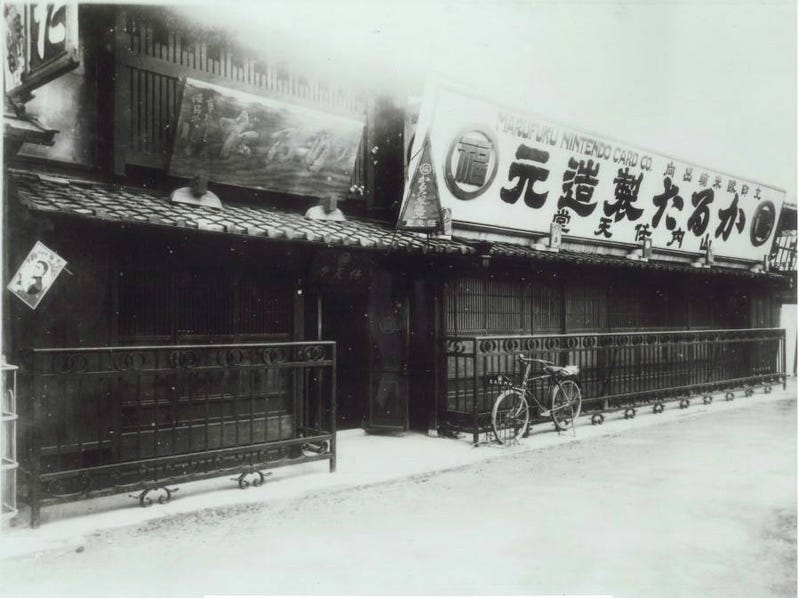 Founded in 1889, Nintendo is easily the oldest console company out there and, indeed, probably the oldest video game company as well. The company didn't start out making video games (natch) but they have always had a reputation for making fun diversions based upon traditional Japanese games.
3. Handhelds – Game and Watch
Nintendo's drive to dominate portables and handhelds actually began way back in 1980 with the proto-DS Game and Watch series. These one-off units, each holding one very basic game, look like DS units eventually turned out and represent a milestone in portable gaming. Two things combined to make the Game and Watch a success for Nintendo: Ease of use and affordability. Because the mini consoles were easy to use, well made, and had relatively compelling games on them, Nintendo was leagues ahead of what anyone else was doing at the time in portable gaming of any kind.
2. Playing Card Company
Nintendo got its start making Japanese Hanafuda gaming cards. Nintendo also makes other traditional playing cards as well as other gaming products and sets. Before hitting it big with home consoles, Nintendo actually made toys and put in a pretty good effort in the arcades as well. But it was video games that really put the company on the map – and for good reason. As we stated above, Nintendo helped save the industry (and made a mint while doing it). Though not nearly as profitable as the home consoles and video games, Nintendo still makes the traditional game cards it sold way back when even today.
1. Mario is Named After a Landlord

Probably one of the weirdest factoids about Nintendo is that their iconic mascot is actually named after a Nintendo of America landlord the company once had. Mario is the veritable Barbie of gaming (doing every occupation under the sun) but no one would ever guess his first job was collecting rent checks from the Big N.